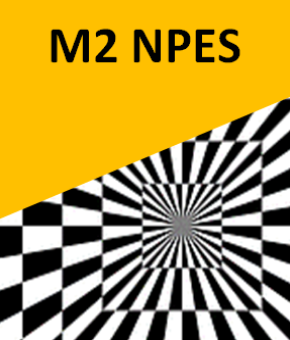 M2 NPES- Teaching Program
Neurosciences and Sensory Analysis
The M2 NPES provides students with a solid background in neuroscience and sensory analysis. It includes theoretical and practical classes, external interventions from experts, and training in the field of sensory analysis.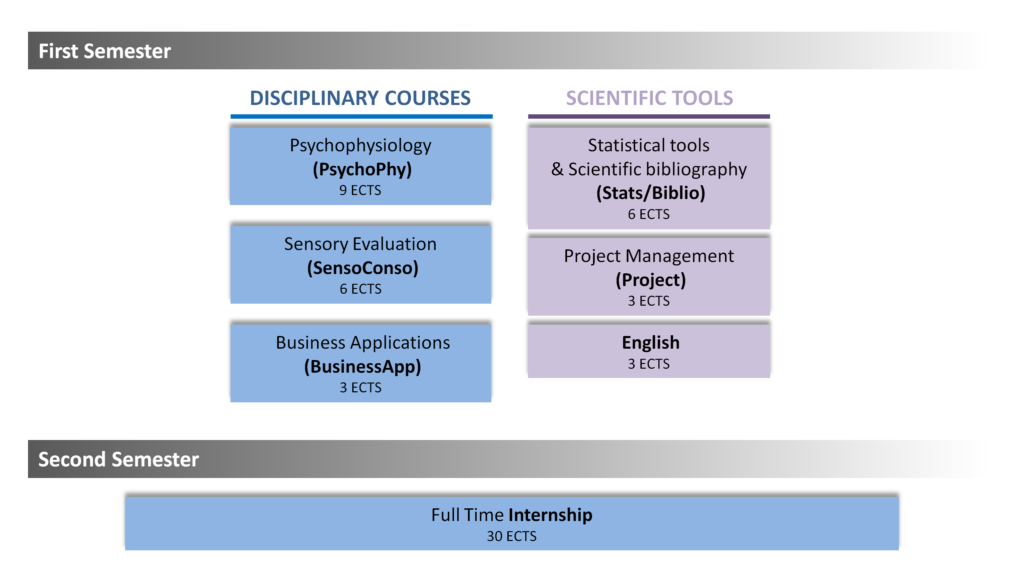 PsychoPhy
PsychoPhy
SensoConso
BusinessApp
Stats/Biblio
Statistical and bibliographic tools
This teaching unit aims at mastering methods used for:  1) searching, critical reviewing, synthesis and communication of scientific information ; and 2) understanding, selecting, using appropriate and advanced statistics in biology.
More Info: Stats/Biblio
Responsable/s: Philippe BOULINGUEZ (philippe.boulinguez@univ-lyon1.fr)
Project
Project Management

Lectures on the theory, methodology and techniques of scientific project elaboration and management (including planning, budgeting and communication), followed by a practical application: groups of students elaborate a research project. A private company sponsors the project.
More Info: Project
Responsable/s: Philippe BOULINGUEZ (philippe.boulinguez@univ-lyon1.fr) & Anne DIDIER (anne.didier@univ-lyon1.fr)

English
English
English courses specifically designed for scientific communication. This includes writing of scientific articles, training for poster presentation, job interviews and writing letters for editors/reviewers.
More info: English
Responsable/s: Nathalie DOURLOT (nathalie.dourlot@univ-lyon1.fr)
Internship
Internship in a company
Full-immersion in the world of sensorial analysis in a company for a period of 6 months in France or abroad. Students can also apply for their internship to the work/study training program (alternance, alternating one month at the University and one month at the company during the first semester and entirely at the company during the second semester).
More info: Internship
Responsable/s: Anne DIDIER (anne.didier@univ-lyon1.fr)