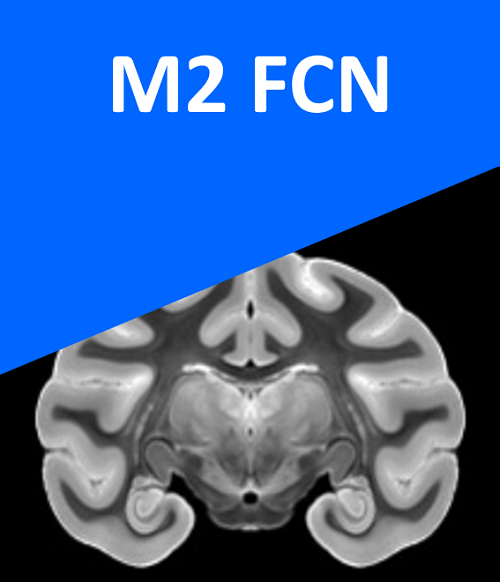 M2 FCN - Teaching Program
Fundamental and Clinical Neurosciences
The M2 FCN program provides students with a solid neuroscientific training including theoretical courses, practical sessions, and research projects. These elements are critical for the integration of knowledge and its practical application to problems of a neuro-physiological or neuro-pathological nature. The first semester enables students to gain specialized knowledge in their fields of interest via optional teaching Units, the second semester is fully dedicated to laboratory internships.
M2 FCN planning (restricted access)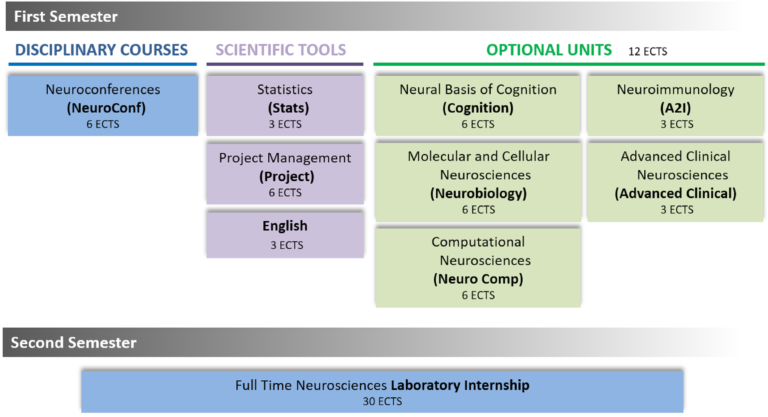 NeuroConf
Neuroconferences
Scientific conferences given by French and international experts on hot topics in the different levels of analysis covered by Neurosciences. Topics are renewed each year. Extensive time is dedicated to discussions between the students and the speakers, aiming to develop in-depth scientific reasoning and networking. See also M2 FCN conferences.
More info: NeuroConf
Responsable/s: Marion RICHARD (marion.richard@univ-lyon1.fr)

Cognition
Neural Bases of Cognition
Conferences series by national and international experts studying the neural bases of primate cognition, in the healthy and pathological brain, with a specific emphasis on perception, action, high level cognition and brain plasticity. New technical developments in functional neuroimaging and electrophysiological recordings are highlighted. See also M2 FCN conferences.
More info: Cognition
Responsable/s: Irene CRISTOFORI (irene.cristofori@univ-lyon1.fr) & Céline AMIEZ (celine.amiez@inserm.fr)
Neurobio
NeuroComp
Adv Clinical
A2I
Internship
Internship
Full-immersion in the world of academic Neuroscience research for a period of 5 to 6 months. Possibility to access to the many technological platforms present on the Lyon-St-Etienne site. Students can also do their internship in other French laboratories or abroad. See also M2 FCN internships.
More info: Internship
Responsable/s: Marion RICHARD (marion.richard@univ-lyon1.fr)